Italian Car Race Preparation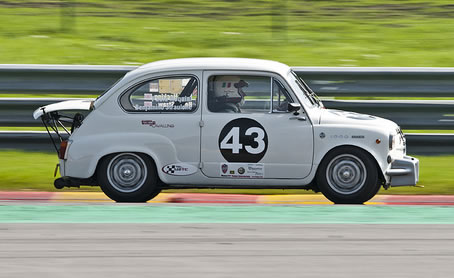 Our mechanic team also have a wealth of experience in motor racing. Many of the team have raced themselves in karts and saloons across Europe and have a great understanding of race preparation.
Proietti have built a variety of racing cars from standard vehicles to full racing spec. over the years.
Our race preparation covers all areas including performance engine building and bespoke race ready suspension and upgraded brakes as well as safety devices, fire extinguishers and roll cages etc.
We are currently running an Abarth and Abarth 1000TC in races series in the UK and Europe. Click here for more information on the team and it's progress.